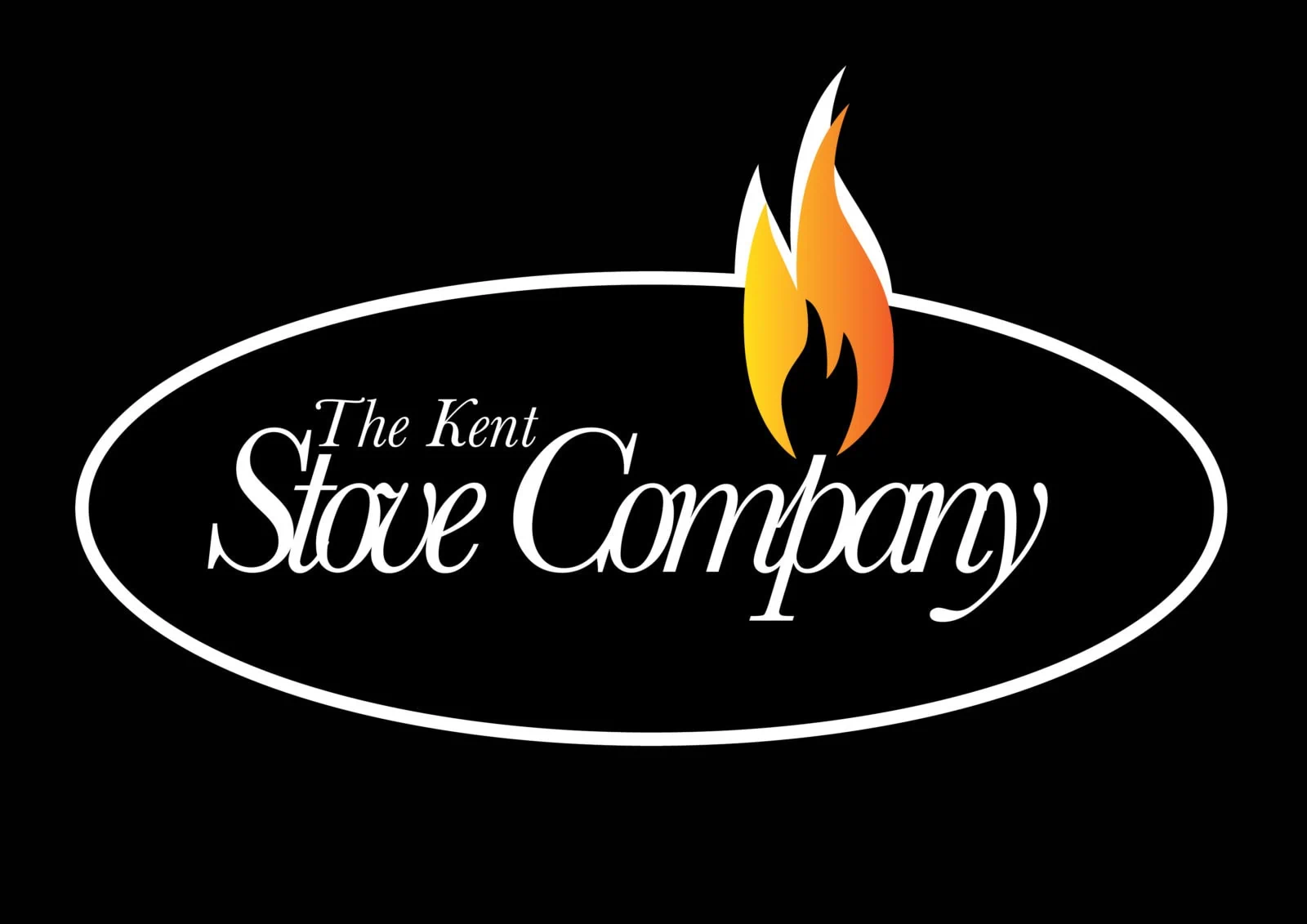 The Kent Stove Company
Training Manual
2022
Version 07   04/01/2022
Introduction
This manual is mainly about the background and technical knowledge that you will ideally need for running the showroom. It will enable you to answer customer's questions and give accurate advice. It attempts to at least cover the basics and deal with the most frequently asked questions. The Operations manual covers the actual day-to-day running of the showroom and operations although there may be a little overlap and duplication in the Training Manual.
Until you get up to speed and have confidence in what you're saying it's probably best to admit to customers that you don't know. There should generally be someone experienced available who you can ask for further information. Failing that, try to arrange a survey where the surveyor will be able to answer all questions in detail. Practice and dealing with customers will build up your knowledge of the technical stuff and the choice of stoves. Where possible in the training notes we try to provide a link to where the information can be found.
Most of this information is on our website. The format of the showroom training is to lead you through that, with additional notes and information, followed up by some frequently asked questions for you to test your knowledge.
Showroom Training Manual
This part of the training manual aimed at those working only in the showroom and dealing with enquiries on a day-to-day basis
Index
Customers
General
Retail
Payments
Records
Wood & Multi fuel Stoves
Introduction
About Wood Stoves
Basic Technical stuff
Product range
Gas
Introduction
About Gas stoves & Fires
Basic technical stuff
Product range
Electric
Introduction
About Electric stoves & Fires
Basic technical stuff
Product range
Fireplaces
Introduction
About Fireplaces & Modifications
Basic technical stuff
Product range
Chimney Linings & Flues
Introduction
About Chimney Linings & Flues
Basic technical stuff
Product range
Mantels & Beams
Introduction
About Beams & Mantels
Basic technical stuff
Product range
Hearths
Introduction
About Hearths
Basic technical stuff
Product range
Pizza Ovens & Outdoor Stoves
Introduction
About Pizza Ovens
Basic technical stuff
Product range
Accessories & Logs
Introduction
About Accessories
Basic technical stuff
Product range
Questions
Customers
General
However busy or otherwise engaged you are always acknowledge a customer's existence. A nod a wave or a smile is all it takes. Most people will accept that you're tied up and understand, very few though like to be treated as "invisible" until it suits you.
Answer the phone whenever possible. As above, most customers will accept a quick break for you to answer a call. You only have to take the caller's number and ring them back later. Research has shown that only one in five callers will leave an answerphone message. The others may call back, or simply call a competitor.
We don't do "hard-sell". Guide customers, lead them, show them and offer them a survey if they would like. Make sure they at least leave with our mini-brochure and any other helpful information.
Retail & Payments
Most of the retail and accessory items are already price marked. Or prices can be found from manufacturers price lists.
Cash or card payment is OK
Cheques must clear before goods can be taken. Cheque guarantee cards are no more.
Records
No notes on bits of paper or post-its.
Use the notepad for initial messages and put a line through when dealt with.
To do lists in the diary. Mark for who. Clear when done.
End of day clear the diary page or carry forward.
See the section on Customer records in our Ts & Cs: https://www.thekentstovecompany.co.uk/terms-and-conditions/
Wood & Multi fuel Stoves
Introduction
Wood and Multi fuel stoves probably account for about 80% of the company's business. Gas, electric and other sales make up the rest. So this is the first area to concentrate on
This 80% includes all the add-ons that may go with a stove including hearths, mantels, beams, fireplaces, fireplace modification etc
Customers new to stoves may not know where to start. A good starting point is to ask: "What have you got now and what do you want?" Then decide the approximate size, then the style they like, then go to examples in that style. Then survey to see if it's possible.
About Wood Stoves
Have a read up on the double sided A4 leaflet we give out to customers: "New to wood stoves, a brief A-Z guide" If you know and understand these two pages thoroughly you will probably know enough to guide most customers.
There is an expanded version of this on the website: "Woodburners, an A-Z Guide" This goes into greater depth and may answer extra questions.
Read up the guide we hand to customers when we install a new stove: "Your new stove: Getting started". This gives practical guidance on operating a stove and has a "Troubleshooting" section which will answer most of the questions a customer may ask you about the operation of most stoves.
Basic Technical stuff
The previous paragraph, "About Wood Stoves" is pretty much all the basic technical information you need to take a customer to the survey stage. It's then up to the surveyor to deal with the technical requirements and to make sure any installation meets with HETAS approval. We may add a section on some of the useful technical knowledge it's nice to have. In the meantime the above will cover it.
"Do I have to have a stove installed by a HETAS registered installer?" This is a question sometimes asked by customers. The short answer is no, BUT if your house burns down and the insurance company asks "who installed the stove?", you may need to prove that it was installed in accordance with required building regulations. If it has been installed by a HETAS registered installer you are covered and insured.
Product range
Start with "Choosing a wood stove" on the website. This will give you the basics of what size stove may be required.
Once you have a feel for the size and output of stove required you can now look at what style of stove appeals to the customer. On this same page on the website the various styles are shown, with a link to suggested manufacturers. Over time you will get a feel for what's out there and the popular go-to stoves.
Be sparing with manufacturer's brochures, as the manufacturers are sparing with us. Encourage people to look on the website unless customers indicate that they're just not capable of using computers.
Make use of the Gallery pages on the website to show customers
All prices are on the Prices page
Stove Servicing and Repairs: Do we service stoves? is a common request. The short answer is no as it's generally prohibitive pricewise to send two installers and a van to do what a sweep should normally do in the process of sweeping the chimney. The running repairs usually amount to replacing the glass or rope seals on the doors. See Stove Servicing & Repairs on the website for the long answer.
Replacement parts for stoves: Apart from large items such as a complete replacement door for a stove, the ordering and hassle involved in sourcing the correct firebrick or baffle plate for a particular stove is generally more trouble than it's worth. Especially when the part turns up and turns out to be for the mark 2 version and not the mark 1 you ordered, and has to be sent back! There are a number of companies online who will supply direct to the customer. By all means help and advise but, in general, try to avoid.
Questions:
Use these questions to test your knowledge and understanding of stoves and installations. They're all based on the sort of things customers may ask or need advice on.
Should we get a multi-fuel stove, or wood only?
Can you keep a stove in all night?
Do we have to have a chimney liner?
We already have a chimney liner. Can you connect a new stove to it for me?
Why does the glass on my stove keep going black and sooty?
How big should my stove be? What output?
Why do some stoves have a grate?
I can't stop my stove running too fast and hot. Why is that?
Can I put a stove in my single storey flat roof extension?
How big a fireplace do I need for a stove?
What about a built-in stove? Do they work OK?
What is an air vent or air brick? Do I need one?
Is there any way round having an air vent?
Can you use house coal on a multi-fuel stove?
One firebrick has a crack. Does that matter?
Sometimes in cold weather the whole room fills with smoke when I try to light my stove. Why?
How do you control a wood stove's burn rate?
Which are the best logs to get?
My stove glass is cracked do you do replacements?
Will my woodstove run on a balanced flue?
Do you sell baffle plates?
I don't have a chimney. Can I still have a stove?
Can I put a stove into a Grade 2 listed house?
How do I stop birds coming down my chimney?
Can I use my wood stove in a big town / smokeless zone / smoke control area?
Which is the most efficient wood stove? What is "Efficiency"?
The wood stove you sold me just won't go. Why is that?
How big does my stove hearth have to be?
How close to wood surfaces can a stove be?
How do I light my stove?
Is plaster combustible?
What is fireboard?
Do you sell stoves with back-boilers?
What's happening when the stove regulations change in 2022? Are stoves being banned?
Where can I find the regulations about stoves?
Where can I find the regulations about chimneys and flues?
If I buy a stove will you install it?
Do you do free finance on stoves? How do I apply?
What type of double-sided stoves are there?
Can I feed two stoves into one common flue?
Can I have a discount?
Do I need to sweep the chimney if it has a liner?
Are cast-iron stoves best?
When is a stove at its most polluting?
Is it right that you can pretty much burn anything on a stove?
Gas
Introduction
Gas stoves and fires sales and inquiries have, over the last two to tree years, gone from virtually nothing to now accounting for around 15 - 20% of the business
As with wood stoves a gas sale is often combined with a fireplace, fireplace modification, hearth, beam or chimney. We often get the gas sale because we can offer the whole package, under one roof.
As of late 2021 the impending future ban on gas appliance installations seems to be having little effect on demand
About gas fires and stoves
Read up the "Tell me about gas stoves" page on the website. This covers the basics of the installation
Then have a look at "Help me choose" on the main gas page. This tries to divide the wide range available into the various different styles to narrow the search.
This then leads to the specific manufacturers for that style of stove - and whole lot more choices!
And further down on the main gas page to the list of manufacturers we deal with and the Full gas range.
All prices are on the Prices page
Basic Technical stuff
Questions:
I've no mains gas. What sort of price is an LPG system?
Can all appliances work off LPG?
I've just got a wall, no chimney. Can I have a gas stove?
Can you build me a false chimney breast and fireplace to put a gas fire or stove into?
What sort of heat do the gas stoves give?
Can you still get the old "open coal" style gas fires?
If yes, how efficient are they?
Is a balanced flue better than a chimney?
Is there a difference in price?
Can I vent a balanced flue onto a public area?
Do I have to have an air vent with a gas stove or fire?
If yes, is there any way round that?
Do you do gas fires into an open fireplace?
Where do I find gas building regulations?
Can I run my new gas fire off the boiler gas supply which is just the other side of the wall?
Do I have to have a cowl on top of the chimney for gas?
Are you Corgi registered?
Electric
Introduction
Start by looking through the website page for "Electric Stoves & Fires"
There's lots of choice and the quickest way to help a customer is to take them through the 9 "Styles" we show on the website. Then we can help them find something within that choice of style.
There is a market for all the different styles. Remember that we offer the "under one roof" service where we can build a false fireplace and hearth etc. Or perhaps the full "Media wall" style.
As with gas, Stovax / Gazco have the lion's share of the market and choice. There are others but we tend to lean towards the Gazco range.
There is one electric stove at Tenterden and Paddock Wood have three different styles on show. See the she shop video on the shop contact page
About Electric Stoves and Fires
The range is big and diverse and customer's main gripe is that they want to see the fire working "in the flesh" to judge how realistic it looks. But with thousands to choose from and this (currently) forming a small part of our market it's hard to allocate too much space to electric. It is sometimes (usually) difficult to find anywhere that the customer can see a model working.
A good knowledge of the Electric section of the Gazco website is probably the best you will be able to do where you may find videos of a particular model. Go onto the Stovax website, click "Product finder" and select "Electric".
Basic Technical Stuff
In many cases it's a case of plug it in and switch it on.
The remote controls for the Gazco range can be very complex and less than user friendly. The instruction manual can run to more than 20 pages. There is a link to it on the "Guides & Info pages.
Many of the electric stoves have to be assembled to a degree. There is often a bag of different types of coals and logs, glass beads and other components to build the false fire bed to choice of style.
We have a team who can design and install a full media wall if required.
Read up on media walls on our website
Questions
How is heat delivered by most current electric fires and stoves?
What is the normal Kw output?
Do electric fires and stoves need to be professionally installed?
What is a media wall & which manufacturer can supply?
What can the electric remote controllers usually do?
What power supply do most electric stoves and fires require?
How much do electric fires & stoves cost to run?
How efficient are they? Compared to gas or log burners?