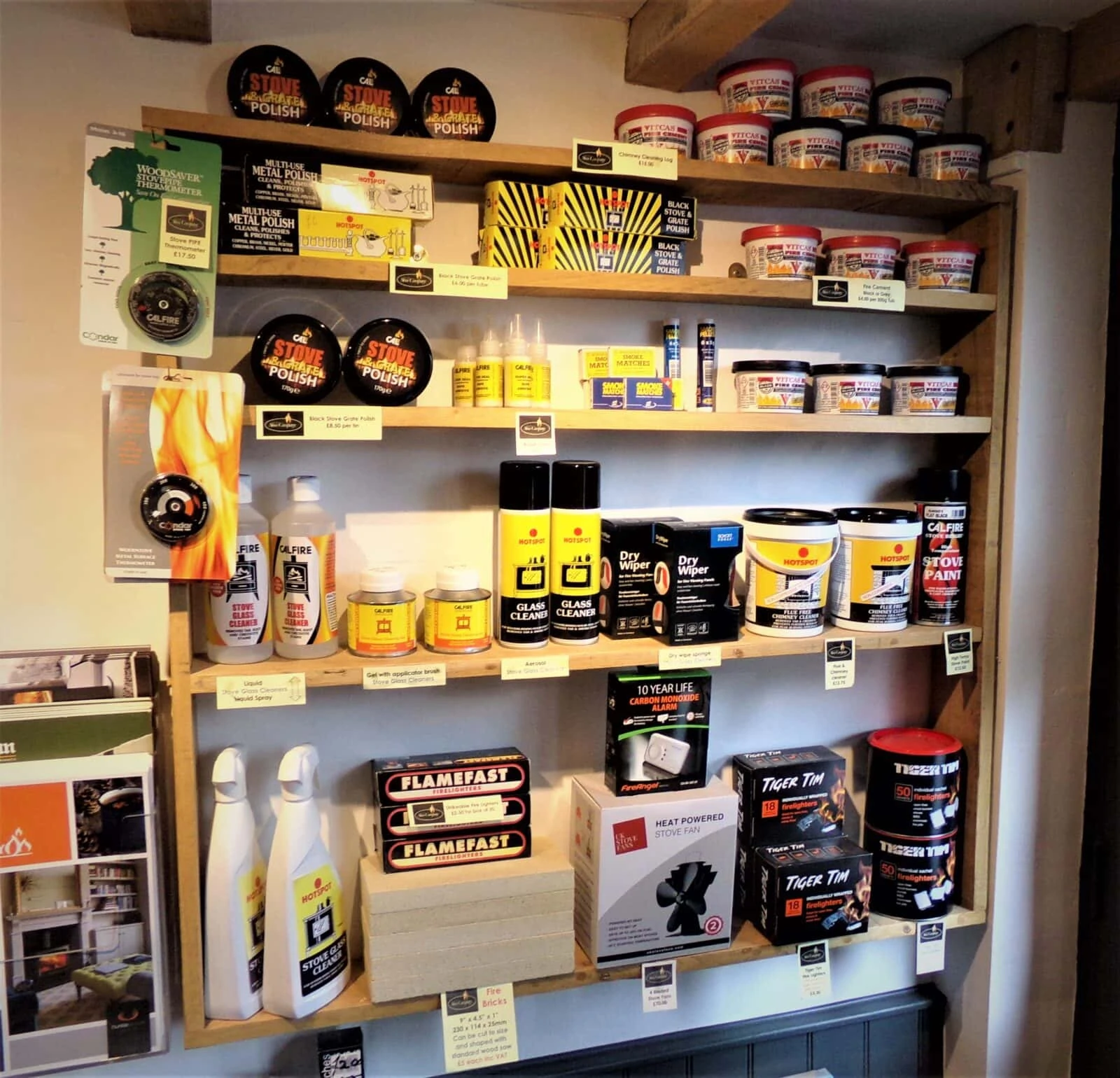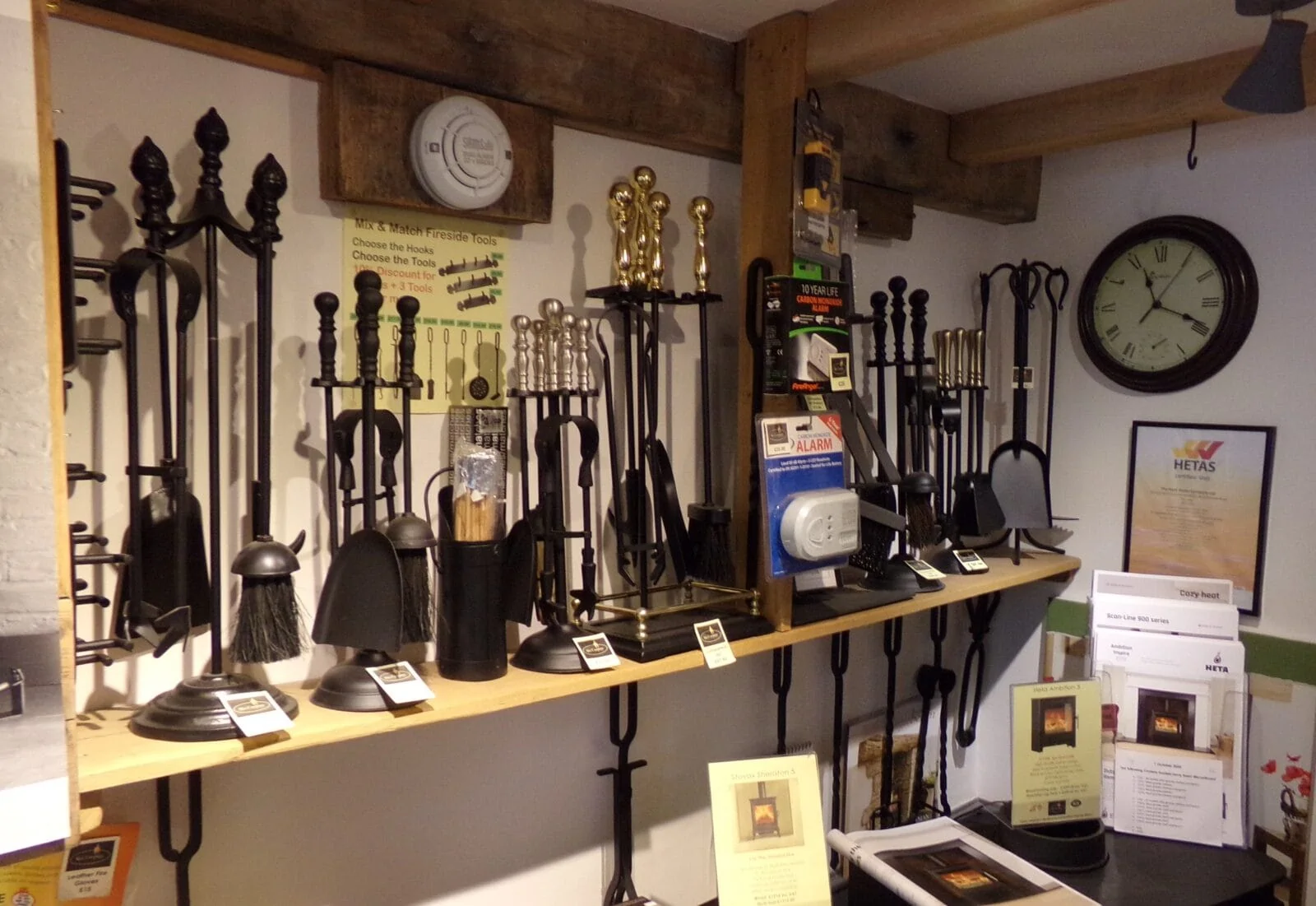 Accessories to complement your stove or fire.
Fire tools, companion sets, stove top fans, glass cleaners, stove polish & paint and lots more stocked at our showrooms in Paddock Wood and Tenterden.
Stove Top Fans
Is your stove a tight fit, set into a recess and perhaps not pushing out as much heat as it could?
These clever fans are driven by heat travelling up the stand of the fan to a heat-sensitive battery which drives an electric motor to the fan. This helps push hot air from the stove into the room.
Sometimes, when a stove is really in a tight space, there is little headroom above the stove to put a fan. There used to be just the one size but there are now shorter versions to fit into tight spaces. See the illustration.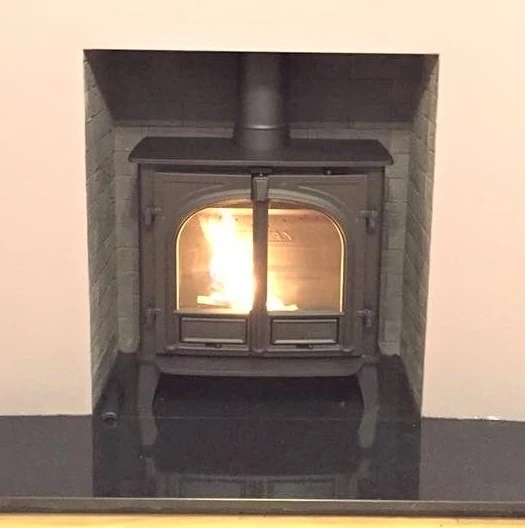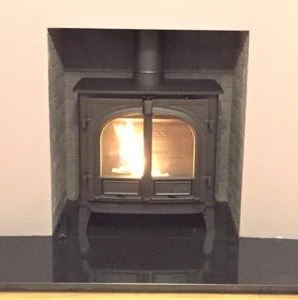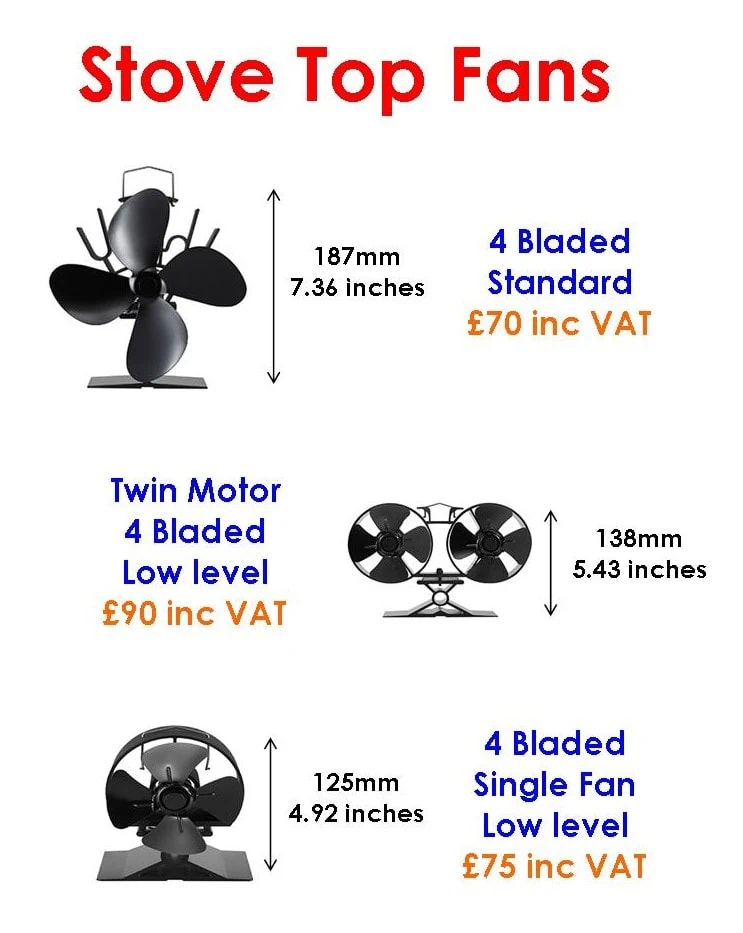 Stove & Grate Polish
If your stove is cast iron*, which is quite porous, this stove polish will soak in nicely and bring the surface back to its original black finish. Most new stoves these days have a steel* body with a cast iron door.
This polish will work well on the cast iron door but will only sit on the surface of the steel, a bit like shoe polish would onto glass.
For steel you will need to spray this with a high temperature stove paint. See below.
*Cast iron can be identified as it will have been poured into a mould or cast and will have design features, whereas steel will be flat plate, possibly bent around corners.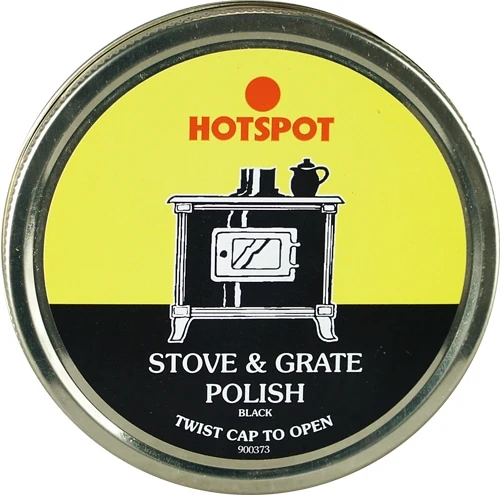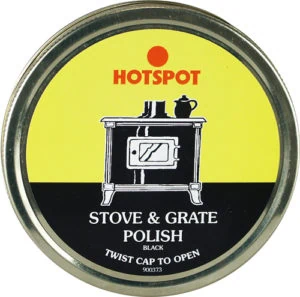 High Temperature Stove Paint
This is a 400ml aerosol spray paint good for up to 650 degrees Centigrade so ideal for any domestic wood burning stove.
We generally only stock "Flat black" which is the most popular colour. A wide range of other colours are available. See the full range from Calfire, our supplier.
If you find what you want, give us a call and we can order it for you.


Glass cleaning "Dry" sponge
We've many customers who come in at the beginning of each winter season for their dry wipe glass cleaning sponge.
Use the sponge every time you set your stove ready to light it and it should take no more than 15 to 20 seconds to clean the glass. The sponge can be used for the whole season with no need for stinky chemicals.
Note: If your glass gets, or already is, very black then this sponge will clog up and not last the distance. You may need to first clean the glass with specialist stove glass cleaner.  See our "Troubleshooting" tips to find out why your glass gets too sooty and black, and how to prevent it.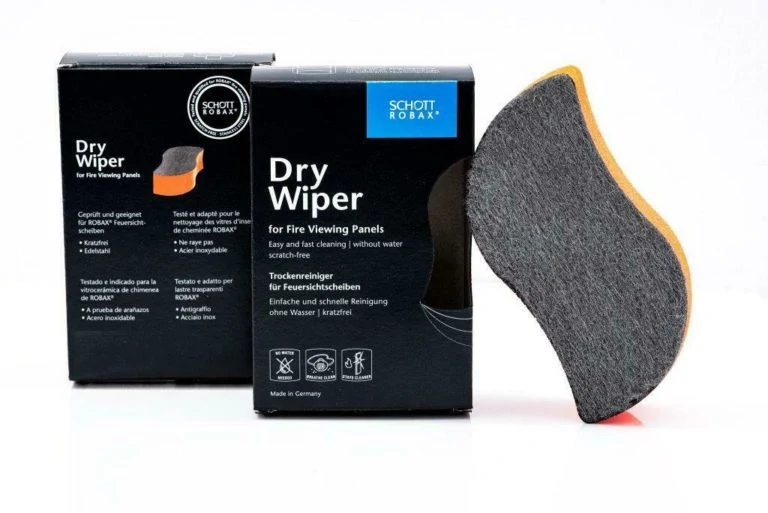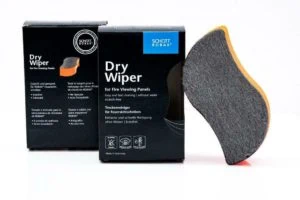 Leather stove gauntlet gloves
A pair of high quality thick leather gloves just the job for loading logs onto your wood burning stove, or stacking logs, or pruning the roses..........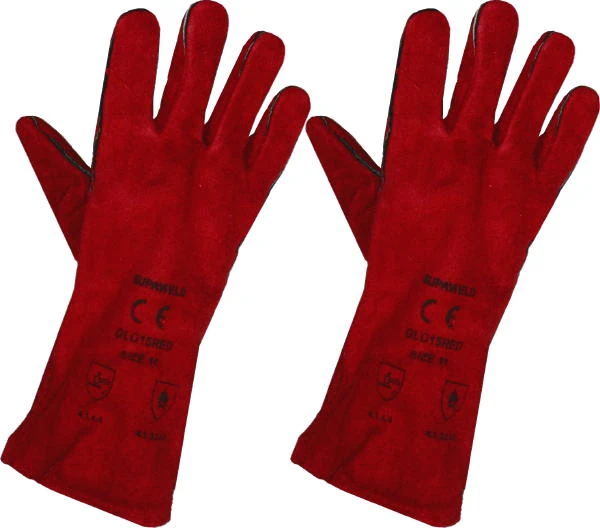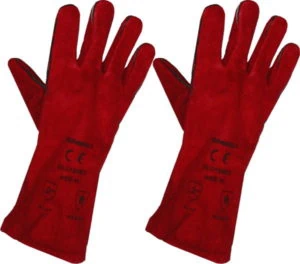 Hot Spot Chimney Cleaner
This is a powder that's put on your stove when it's alight, but running slowly. It's dispensed with a small, scoop measure included in the pot.
This releases a chemical into the chimney that softens, removes and prevents tar and soot deposits in the chimney.
Your chimney will still need sweeping - the general recommendation is once a year - but it will help make the sweeping more effective and is often recommended by good chimney sweeps.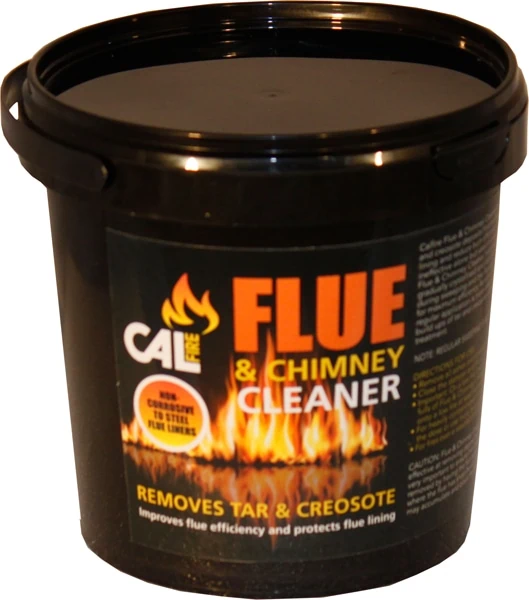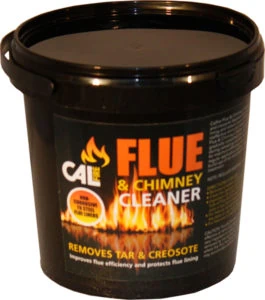 Other items usually in stock
Fire lighters
Fire cement
High temperature silicone sealant
Stove glass cleaner
Stove top & Stove pipe thermometers
Ash buckets
Kindling buckets
Companion sets
Carbon monoxide detector alarms
Stove Repairs and Maintenance Materials
We stock a range of materials for repairs and maintenance of your stoves and fireplaces. This includes Stove Door Seal Rope, Rope Glue, Fire Cement, High Temp. Sealants and lots more.
Please also take a look at our Stove Servicing and Repairs page