You're welcome to call into one of our Showrooms in Paddock Wood or Tenterden
You can see a range of stoves, ask questions and take away brochures and fact-sheets. We will do our best to provide guidance on a suitable size and type of stove or fire. Where possible, we will provide a broad estimate on likely costs for supply and installation. Detailed quotes will generally require a survey at your home. Estimates maybe possible by "Virtual survey"
Do have a look under the "Guides" heading on our menu for lots of information and guidance.
We generally carry out a survey before any installation to help you choose the most suitable stove and insure that the installation will meet all current building regulations.
The survey is free and without obligation. A charge may be made for distant surveys (usually over 25 miles from the showroom) but this will always be agreed in advance. Choose your nearest showroom: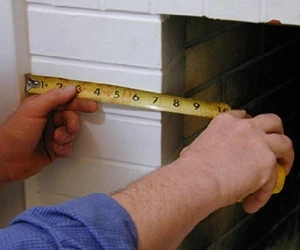 Virtual Surveys
This is where we can provide an estimate or provisional quote based on information you send us.