Buy the materials and DIY or leave it to us.
Stove Servicing and Repairs
Our main business is stove supply and installation which involves our installation dept. operating with a van and crew of two installers. This would make the cost of home visits simply for general maintenance and repairs prohibitively expensive.
It is however generally recommend that your chimney or flue is swept at least once a year. While this is being done, most good chimney sweeps will check over your stove and advise if it requires any replacement door seals, glass or fire bricks. Like tyres, battery and exhaust on your car, these are the most common parts of your stove that will need replacement from time to time. A good check should ideally include:
Door seals for tight fit and not excessively worn
Glass for cracks and good seal
Fire bricks for condition and damage
Leaks from stove pipe connections
A test of the Carbon Monoxide / Smoke alarm
A check of the inward Air Vent if one is required
Condition of the chimney top and cowl
Compliance with current regulations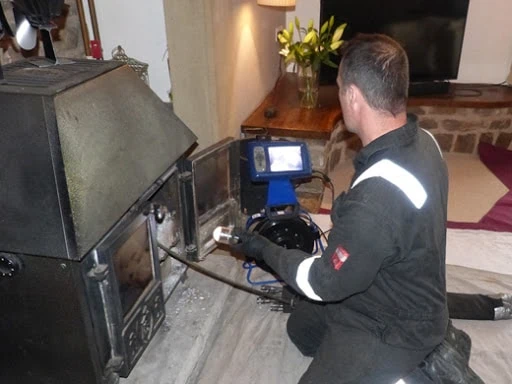 For the continued safe running of your stove you may wish to order replacement stove glass, replacement door seals or other essential parts and supplies. Call or email us with your request so we can take your order and advise ready for collection. Some stove specific items are best ordered direct from your stove manufacturer. See below for the information you will need.
The Tenterden showroom has a secure pick-up box where you can collect your items at any time, even if we're closed.
Door Rope Seal Replacement
If your stove door seal is worn it may allow air into the stove regardless of the air control position. If a stove burns too fast, even though the air controls are fully shut, this is an indication that the seals maybe worn. Under some circumstances smoke and fumes may leak into the room which can be smelly and possibly dangerous due to carbon monoxide poisoning.
Our showrooms sell the rope seal cut to size, end seal tape and rope glue so that you can carry out the replacement yourself. Alternately bring the door into us and we can carry out the work for you.
DIY Door Rope Replacement
The sealing rope needs to be the correct thickness. Too thick and the door may not shut, too thin and it may not seal. We generally stock from 6mm to 14mm in even sizes: 6, 8, 10, 12, 14mm. You will need to know what length is required. You could bring in a sample of the old rope to match but ideally bring in the whole door. Most come off quite easily. You will need rope end sealing tape and glue. Most rope is £3.00 to £3.50/M end tape included and Glue is £5 per pot.
These videos below show you how to do it:
If the door can't be removed for some reason then the new rope will have to be fitted in-situ. This becomes a bit more tricky when installing the new rope, as the ideal is to lay the door down to put the glue into the channel. The only option if the door can't be removed is to feed the glue and rope into the channel together holding it in place with short pre-cut strips of masking tape until set.
If you would prefer to leave it to us to remove the old door seal and replace with new then please bring the door into our Paddock Wood or Tenterden showrooms. We do not generally carry out home visits for door re-roping as, with the cost of labour time and travel, the price becomes prohibitive.
Charges for door re-roping at one of our showrooms is based on £23 per metre + VAT. This includes removal of the old rope, cleaning out the rope channel and installing the new rope. It includes all materials & labour.
For a small to medium sized door with 1.3m of rope this comes out a little over £30 total. Some models require extra work and double door models will of course be more. Price can be confirmed on seeing the door. We also offer a clean up / restore / stove door polish service; usually around £10 depending on condition of the door.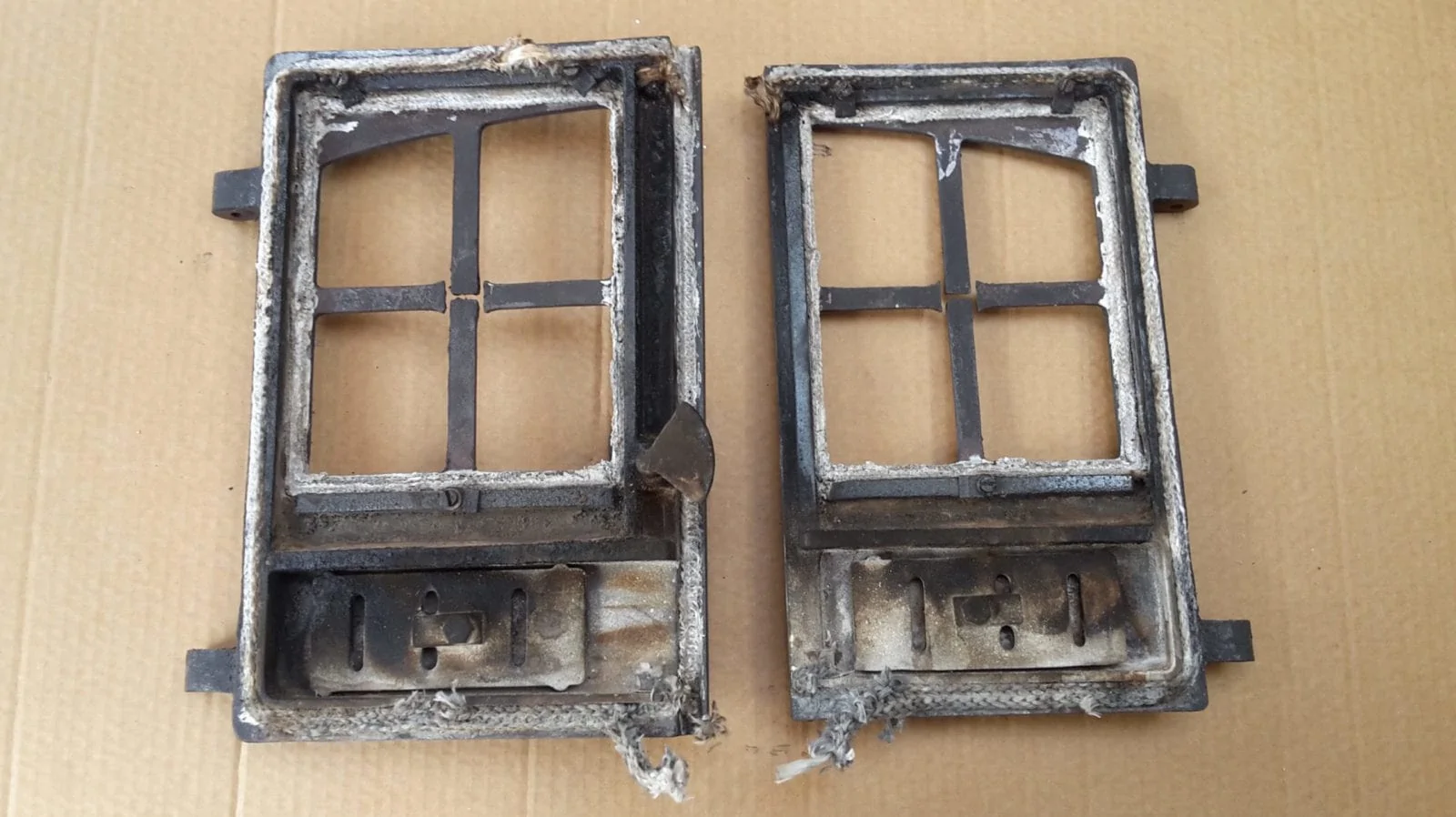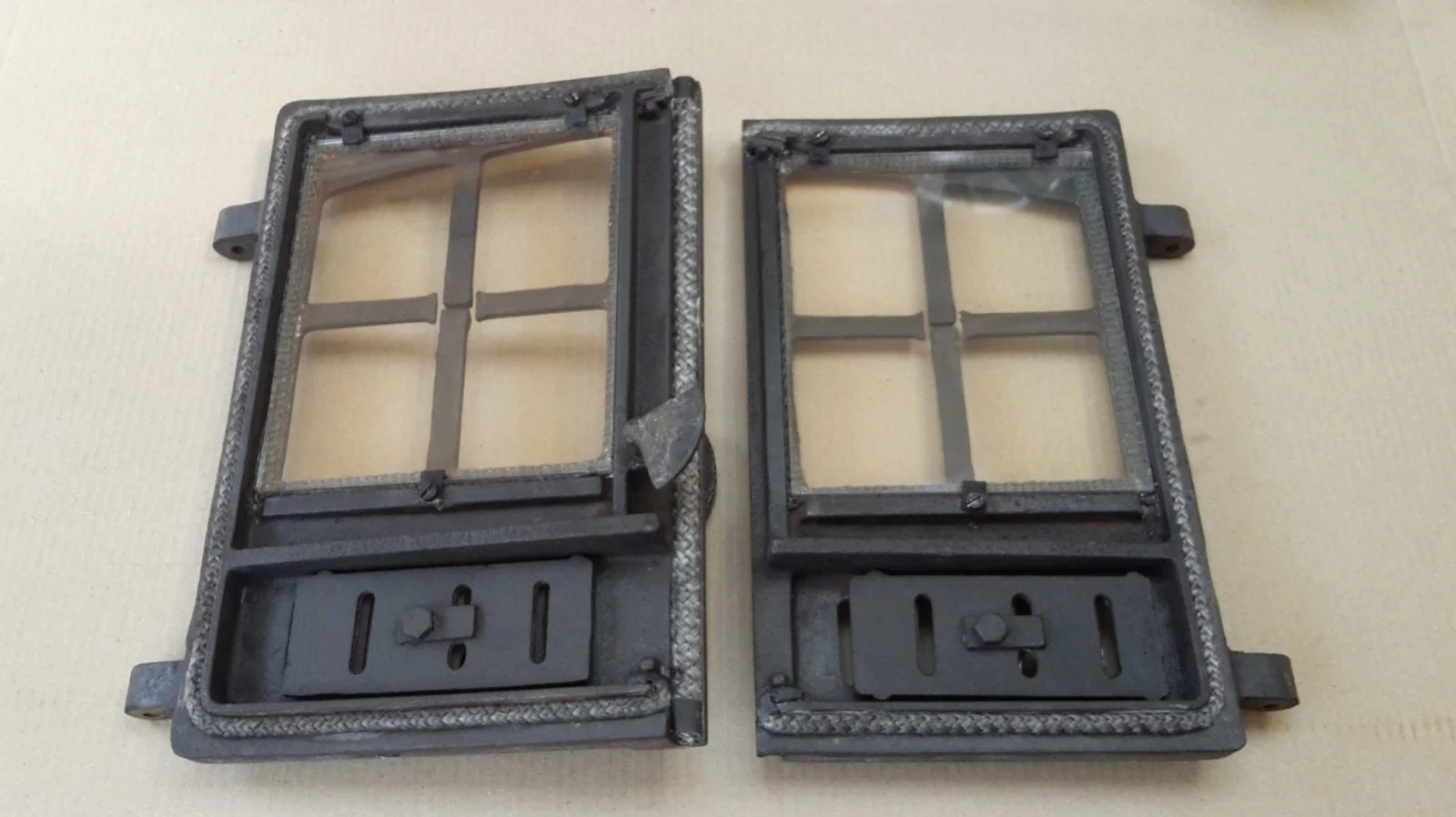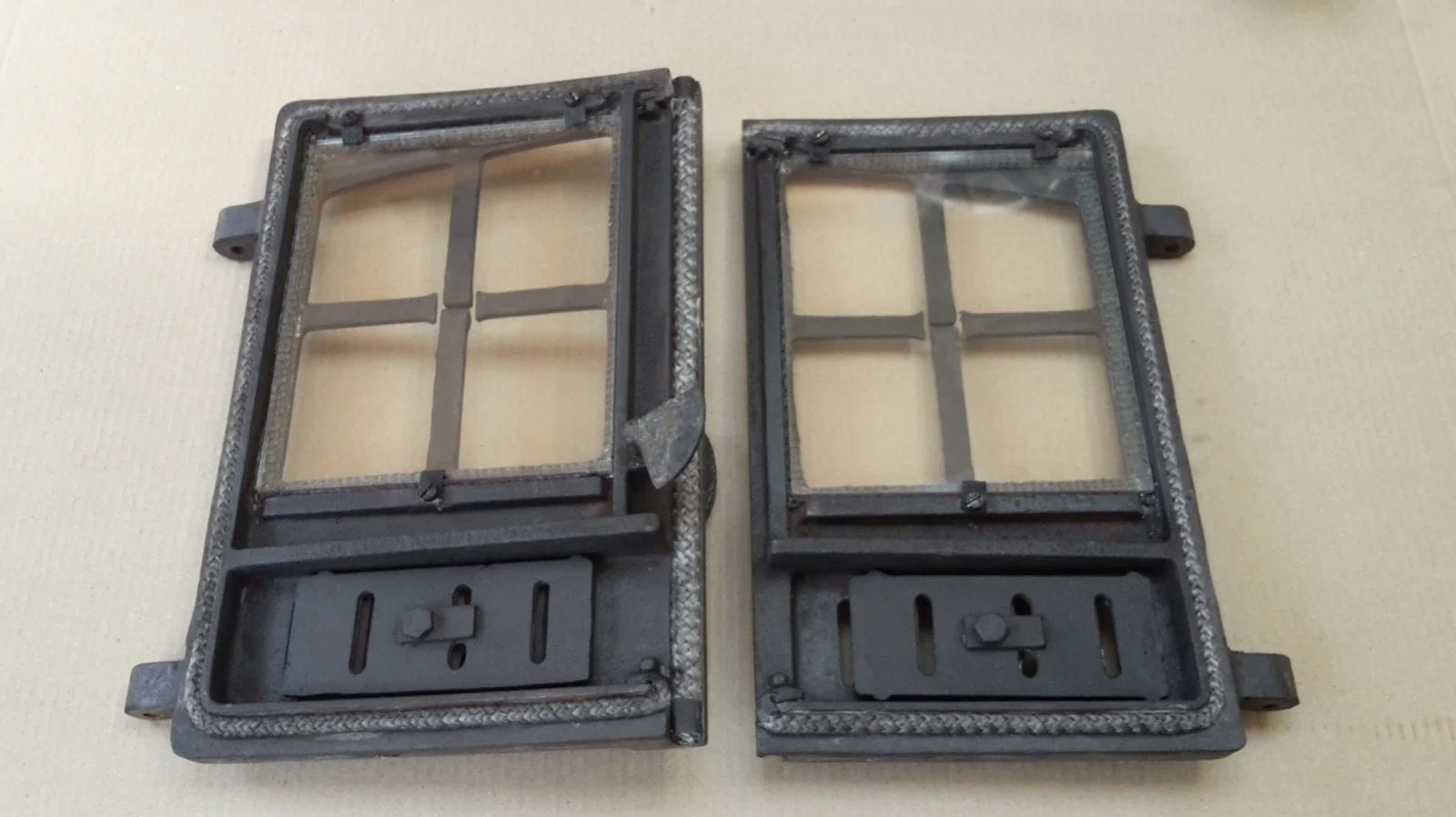 Heat resistant glass can be ordered from both our showrooms and will usually arrive for collection within two or three working days. Our supplier stocks a big range of pre-cut glass to fit most popular stove makes.
Off the peg or cut to size
When ordering glass please check any paperwork you have for the stove as we will need to know the manufacturer and model; e.g. a Stovax Stockton 5 Wide, Double door. If you don't have these details, as long as the glass is flat and rectangular, we can order it cut to size for you. We will need to know the exact size of the glass required in millimetres. If unsure how to measure please bring the old or broken glass in to us if there is enough for us to measure. Or bring in the whole door.
We cannot supply convex glass cut to size, only for specific stoves. For glass with rounded corners you will need to know the exact make and model. Or it can be cut to size against a template. Glass orders will generally need to be paid in advance.
Please contact us for glass prices. As a guide, a single piece approximately 25cm x 25cm (10" x 10") will be around £25 + VAT and carriage. Approximately 4p + VAT per square cm.  Convex or rounded glass will be more expensive.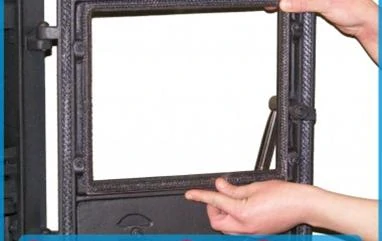 Glass installation prices
To remove the old glass, supply and fit new gasket or rope seal and to install the new glass will depend on the size of glass and condition of the glass retaining clips and bolts / screws. As a guide, allow around 15p + VAT per square inch (glass size) for the installation / fitting. To fit a piece of glass 10 inches x 10 inches therefore would be around £15.00 + VAT including all materials and labour (+ the glass cost).
NOTE: Glass clip retaining bolts / screws are removed at customer's own risk. In older stoves these can effectively weld or rust themselves in solidly and may shear off, however carefully removed. We do have a facility at the Paddock Wood & Tenterden branches where the bolt can usually be drilled out, re-threaded and a replacement fitted at around £20 + VAT per bolt depending on work required.
Fire Bricks, Sealants & Accesories
Fire Bricks.
We can generally order replacement fire bricks for most popular stove makes but we will ideally need the serial number of the stove (usually found on a metal plate that comes with the stove when new or found at the back of the stove) or, failing that, the exact make and model number of the stove. It is always a good idea to measure the bricks to check that the new ones are the correct size. Sometimes stoves have different brick sizes for earlier or later models; e.g. the Stovax Stockton 5 Mark 2 model.
If you are unable to provide this information then your best bet is to put as much information as you can in a Google search to see if you can find what you need. There are also online suppliers who will cut firebrick to size. We are unable do this.
As with glass, orders will generally need to be paid in advance.
Sealants and other accessories to service your stove
Both showrooms usually stock a range of sealants and accessories suitable for high temperature stove use. These include:
High temperature stove paint
High temperature silicone sealant suitable for either 300 degrees C or 1200 degrees C
Fire cement
Stove and grate polish
Glass cleaners to remove soot stain deposits
Dry wipe stove glass cleaning sponges