Your One-stop Fireplace Specialists: Fireplaces Supplied, Modified, Built, and Installed
The choice is yours; from a simple "Hole in the wall" design right through to an ornate stone surround, hearth and mantel. Solid fuel, Gas or Electric. Complete the whole package with The Kent Stove Company.
Fireplaces Supplied
There are three main suppliers we offer whose products you might like to browse. We can generally source from any manufacturer you might choose:
Capital are one of the largest suppliers in the country with a wide range of mantels, fireplaces, fire surrounds, chambers and beams. Click here for Capital Brochures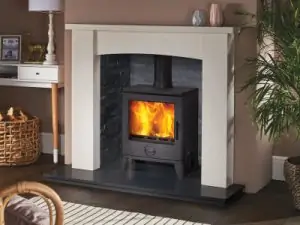 Chesneys are at the top end of the fireplace market with a collection of some of the finest fireplaces available anywhere. Their range includes includes contemporary, antique, historical or a bespoke service designing unique fireplaces to your specifications. Click here to request a Chesneys brochure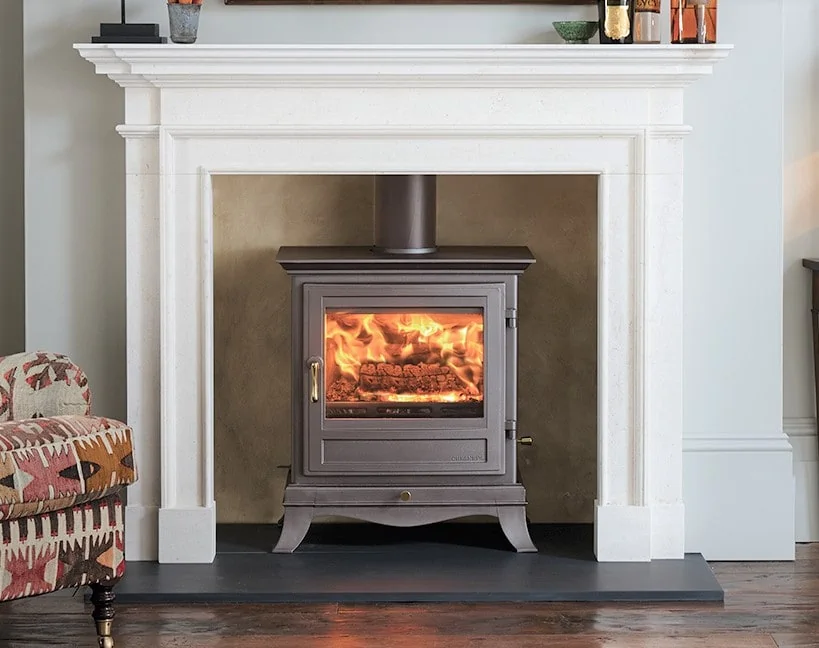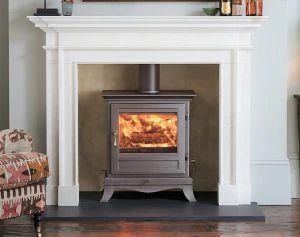 Stovax, one of the largest suppliers of wood, gas and electric stoves and fires in the world also offer a very comprehensive range of stone, cast iron and wooden mantels along with a big choice of fireplaces and associated products. Click here for the Stovax Classic Fireplaces Brochure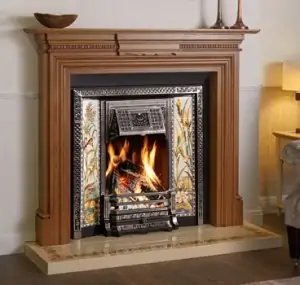 Fireplaces Modified
Here are three examples where we have modified the chimney breasts and fireplaces to accept stoves and open fires. These could equally have been prepared for gas or electric-powered open fires and stoves.
Use these links to design your own bespoke virtual fireplace or stove chamber. You can try various different stoves and layouts, change wall and floor colours, add different hearths and alter the design until you get what you want.
Then either follow the onscreen instructions to save your design as a PDF or press Ctrl and PrtScn (print screen - this saves what's on your screen). Then you can paste it into a programme like Word and save it. Or paste it into an email, press Ctrl V, and send it to us.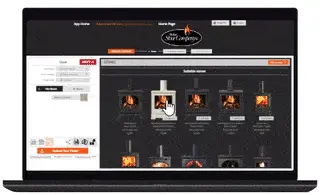 If you have an existing fireplace it may be possible to transform it to accommodate a stove, open fire or a gas or electric replacement. This is something we can do for you, all under one roof including fireplace modification or enlargement, plastering or fire chamber lining to make good and new or replacement hearth. See some of the examples below that we've carried out recently.
An interesting job we completed in East Kent last year. The old brick fireplace was removed ready for a wood stove installation.
Because the fire chamber wasn't deep enough, the inner skin of brickwork was removed and a new outer skin built on the outside to maintain cavity wall protection.
The fire chamber and chimney breast were then plastered, and a new granite hearth with a classic stone surround and mantel were installed. Finally a Purevision traditional style wood burning stove was supplied and installed.
The old fireplace and surround removed, the fire opening modified and plastered, a new hearth and a contemporary style Stovax Vogue Midi wood burning stove installed with a flexible liner into the existing chimney.
More simple "Hole in the wall" fireplace modifications we've completed recently:
Double-sided Fireplace and Stove
There was an existing fireplace with chimney on one side but the customer wanted something to serve both rooms. The existing fireplace was broken through to the other side and a Portway 2 double-sided stove installed.
Fire Chambers
Heat resistant render
The fire chamber surrounding your stove can be finished in a heat resistant mortar based render, usually a mix of cement, sand and lime, which gives the mix greater flexibility and heat resistance. This can be decorated in a water based emulsion paint.
The chamber should not be plastered in a normal skim finish "Thistle" type plaster which will crack and break down with heat.
Chamber linings
An impressive alternative is to line the chamber with bespoke chamber lining as shown. The lining is available in a number of designs and is only 35mm thick, so does not reduce the chamber size significantly.
To see the full range please visit our supplier: Capital Fireplaces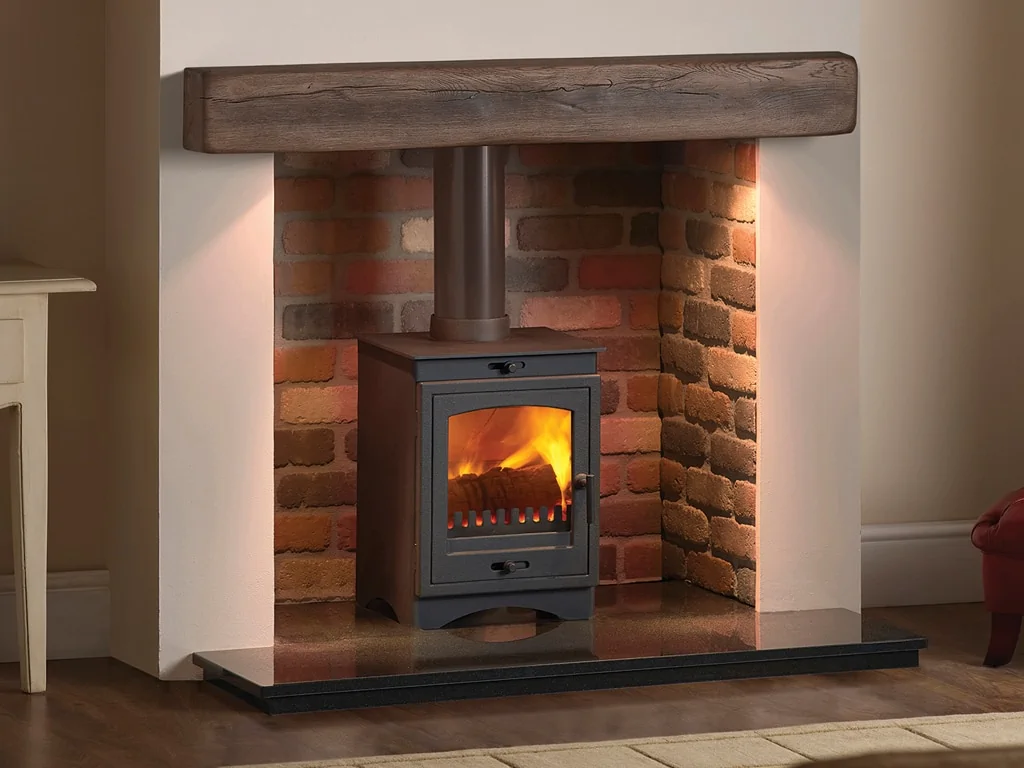 This Red brick chamber lining is from the Capital range. A Rustic Herringbone version is shown in the examples below. See full range
No fireplace, no chimney, no problem!
This was an outside wall on a modern house but with no chimney. A stone hearth was built and a chimney breast created with block-work and a herringbone brickwork lining (see above). A concrete lintel faced with a real oak bressummer beam was fitted and the chimney breast continued to ceiling level.
The wall was then plastered and finished and the stovepipe connected to a twin-wall chimney system which passed through the wall and up the outside of the building. The stove pipe can be in black but this adds to the cost.