The Benefits of Investing In a Chesneys Wood Burning Stove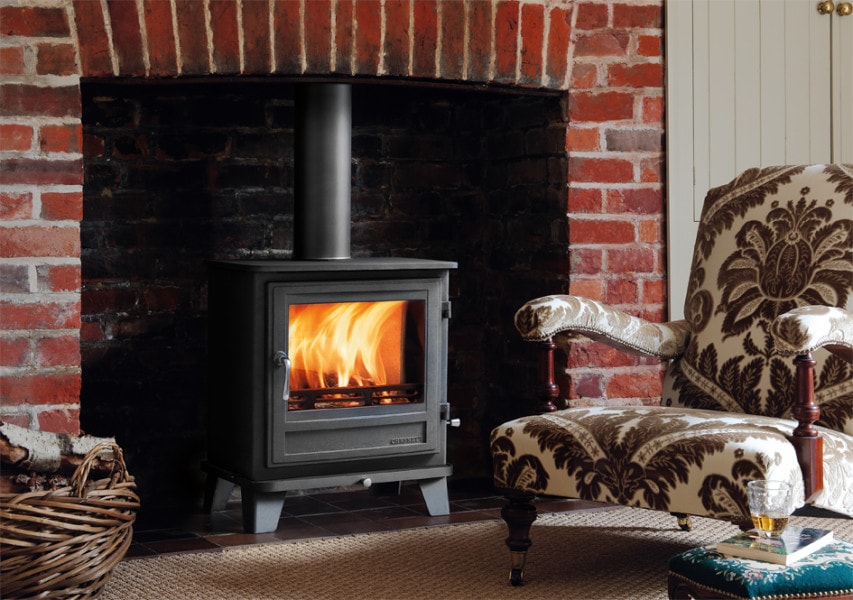 Quality, reliability and 10 year guarantee
Chesneys stoves are built to the highest levels of quality and design. You'll enjoy their ease of use and reliability for many years into the future. All come with a 10 year guarantee on the stove body; well above the industry average.
Performance, Efficiency and Convection
Most wood stoves are just a steel box that radiates heat in all directions, quite often in directions you don't want, like at the back of the stove!

A Chesneys stove employs a clever ducted convection system via a second skin around the stove, extracting the maximum heat and convecting it out of the front, where you want it. You benefit from a much more efficient output, a saving on fuel and a complete warm room.
A cleaner burn and nice clean glass
A Chesneys stove, as with many others, feeds the combustion air down the inside of the glass door (airwash system) to keep the glass clear. The difference with a Chesneys is that this airflow is pre-heated to a much greater degree by running it up inside a second skin on the sides of the stove.
This super-heated air ensures you'll enjoy a soot-free glass, even when running the stove slowly with even just one log. It also has the added benefit of producing a much cleaner burn, resulting in reduced emissions, fuel saving and an eco-friendly stove.
Distance to combustible materials
As a result of the above features you will find that the stated minimum distances to combustible materials to the side and rear of the stove is greatly reduced compared to many comparable stoves. This can be an issue in some installations and rather proves the point that these stoves waste much less heat to the side and rear!
Thoughtful design, clever innovations and simple operation
Plenty of design thought and experience have gone into a Chesneys stove. The Wood burning stoves have one simple air control to regulate heat output and temperature, they're very easy to light and a vent / intake prevents smoke entering the room when the stove door is opened.
Exceptional value
With all the above in mind you'll find the Chesneys range offers exceptional value for money, comparing favourably with competitors offering many fewer benefits and features.
See the Chesneys Wood Stove range