Stovax Futura 5 Wood Stove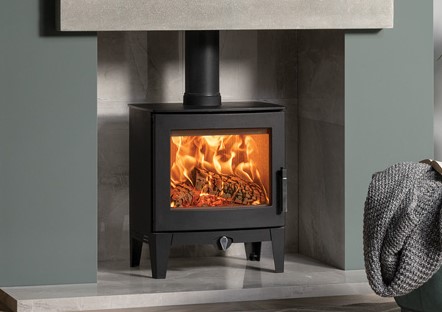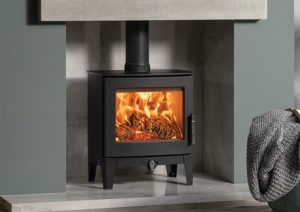 Clean Styling, Advanced Engineering
Blending refined curves with uninterrupted lines, the Futura 5 been designed to add style and sophistication to any interior.
Gently curving sides nod to modernity, accented by minimalist stainless steel air controls. Matching legs continue the Futura 5's smooth contours for a clean silhouette.
Prioritising flame visuals, the Futura 5 range features an expansive viewing window to provide you with an exceptional flame picture. Powerful airwash jets located above the window direct air down the inside of the glass, keeping it clear from blackening when the stove is burning.
Fluted vermiculite bricks line the Futura's firebox, providing a backdrop for the dancing flames and a point of interest even when the fire is out.
Full details on the Stovax website