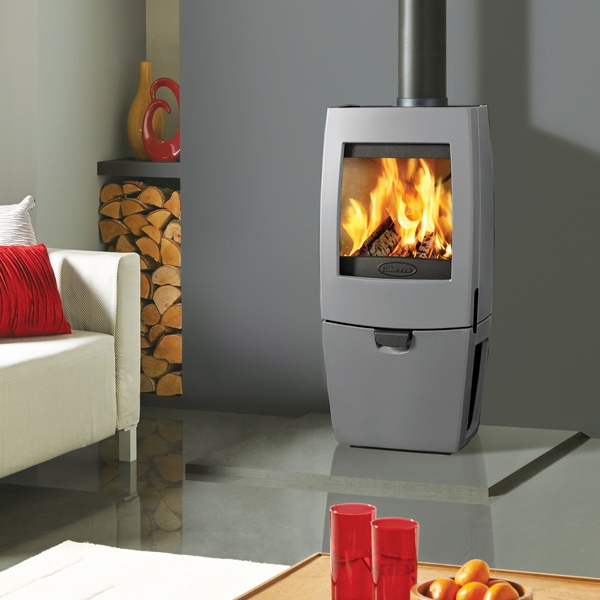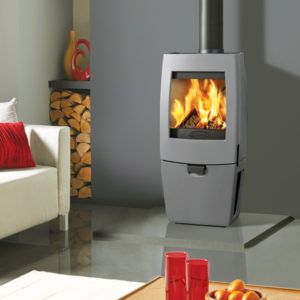 High Class Cast Iron Stove in subtle grey
​The high quality Dovre Sense 200 Wood Burning stove features a cast iron, ultra-slim body which will add an instant impact and contemporary style to many homes.
With a heat output of up to 7kW, the Dovre Sense 200 incorporates subtle curving details from a compact yet powerful stove.
The beautiful box mounted Dovre Sense 200 is capable of providing a 79.5% efficiency and can burn up to 13″ / 330mm length logs.